No matter your expertise level or budget, the best ski goggles are waiting to be found. Interchangeable lenses dominate the high end of the market with systems that are becoming faster and easier by the year.
In particular, Anon upped their game with the magnetic system on the M3 and new M4, although Dragon's Swiftlock isn't far behind. Smith continues to innovate with its ChromaPop lenses, and Oakley and Giro are right in the mix with their Prizm and Vivid designs. And intermediate, beginning, or casual skiers can still pick up a great goggle for $100 or less.
Below are the best ski goggles for 2021.
Table Of Contents
Top 10 Best Ski Goggles in 2021
| Image | Name | Features | Price | Buy Now |
| --- | --- | --- | --- | --- |
| | Smith I/O ChromaPop | Medium frame size, Spherical lenses | $$ | |
| | Anon M3 MFI Goggle | Medium and large sizes, 2 lenses, Cylindrical lenses | $$$ | |
| | Giro Blok Goggle | Medium and large frame sizes, Cylindrical lenses | $ | |
| | Oakley Flight Deck Prizm | Large frame size, Spherical lens, One lens included | $$$ | |
| | Smith I/O Mag ChromaPop | Medium frame size, Spherical lens, 2 lenses included | $ | |
| | Spy Ace Goggle | Medium and large frame sizes, Cylindrical lenses | $$ | |
| | Oakley Airbrake XL Prizm | Large frame size, Spherical lens | $$$ | |
| | POC Cornea Goggle | Medium and large frame sizes, Spherical lens | $$ | |
| | Giro Roam | Medium size frame, Spherical lens includes two lenses | $ | |
| | Dragon X2 Goggle | Large frame size, Spherical lens, Includes two lenses | $$$ | |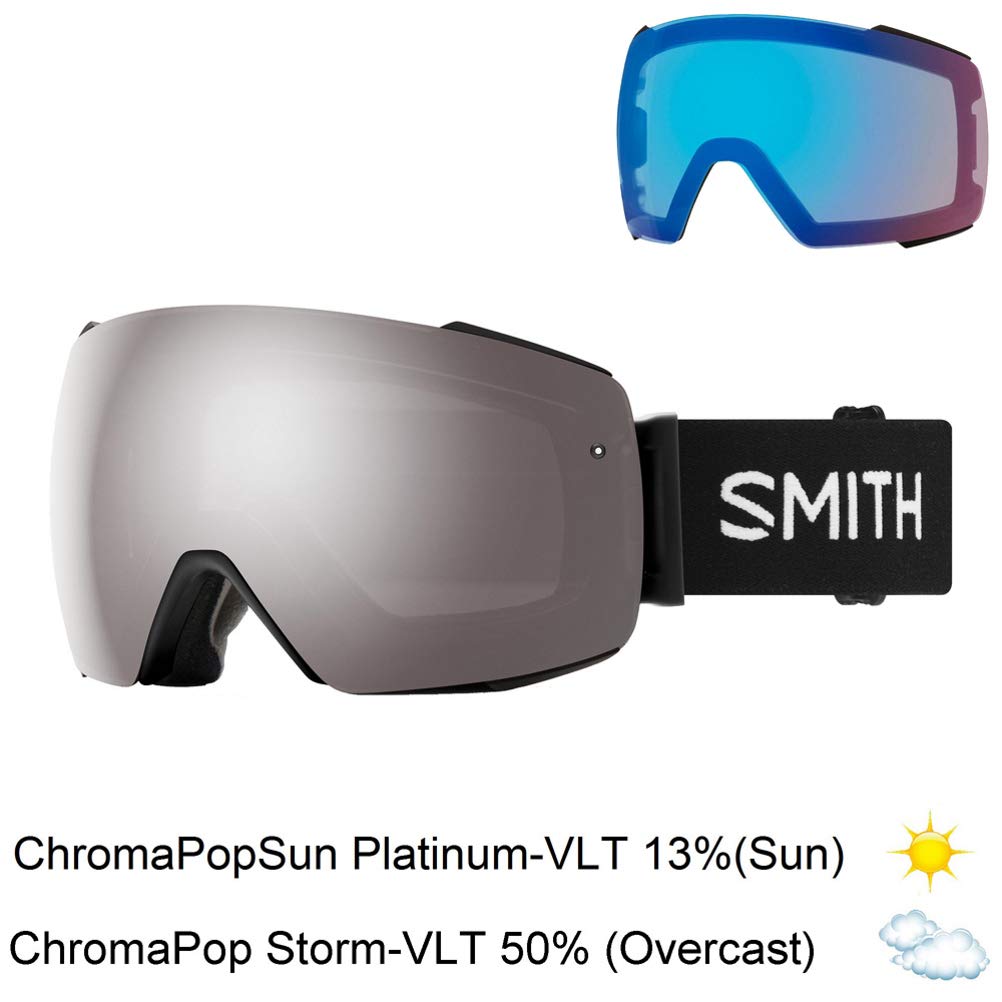 If Smith dominates one area, it's snow goggles. There are many models to choose from at varying price points, but the I/O is our favorite. It was the first interchangeable-lens system and remains at the top with excellent optics, two lenses included, an extremely comfortable fit, great ventilation, and premium build quality.
Its interchange system is no longer the fastest to use—it has been surpassed by the magnetic designs from Anon and Giro as well as Smith's all-new Mag below—but the I/O retains its title as the best well-rounded ski goggle with its glorious ChromaPop lenses.
Popular on Smith's shades, ChromaPop offers HD-like color quality that interprets the slopes with fantastic clarity in an exceedingly wide selection of conditions (depending on the lens). What really stands out is the lens's ability to highlight small details—bumps, crud, or debris—in low light.
For hard chargers or those that hit the slopes with no regard to the weather report, this adaptability is a big upside. Made in three different frame sizes, almost everyone fits an I/O: The I/O S is for small faces, the I/O X has the largest fit, and the standard I/O fits my medium-sized face perfectly.
Pros
Great sizing and fit
Lenses are of Superb quality
Cons
Lens change is not smooth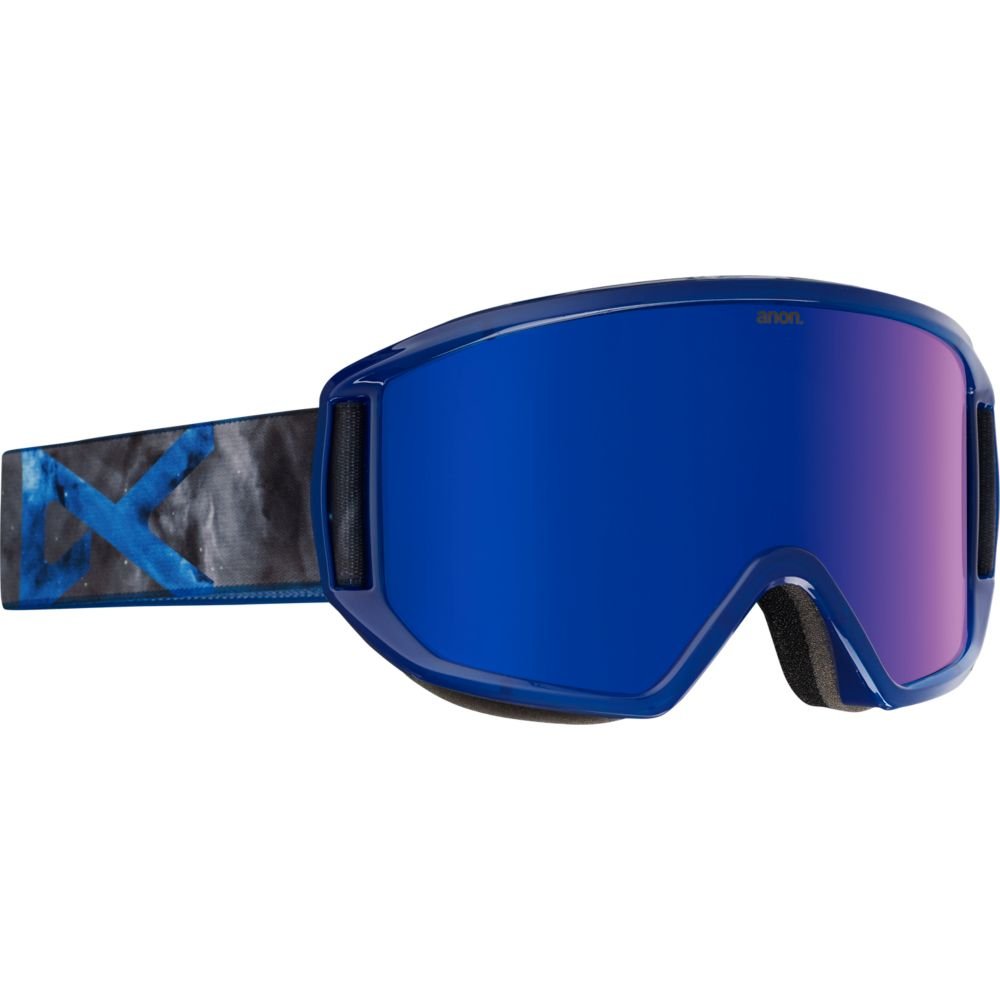 Smith may have pioneered the interchangeable-lens system but Anon is mastering it. Much like its predecessor, the Anon M2, the M3's magnetic lens swapping is best in class. It is as simple as giving a small twist to the frame to reveal the lens and pull it off from your face.
Anon honed things in even more with a skinny frame (the M2 is partly frameless) that protects the lens alongside two extra magnets to higher hold everything in place. We still offer a slight optical edge to ChromaPop and Anon's style work does have an important impact on value, however, anon has the highest quick-change system on the market.
The MFI is the M3's name is for the included magnetic clip-in facemask, which combines with the goggle to create a blocker system against driving wind and snow without fogging the lens. Our one nitpick with the facemask is that it's so thin that it lacks a strong structure, so if you're breathing heavily while hiking the material can be sucked into your mouth.
However, all of the other key components are there with the M3 MFI, including triple-layer foam and a variety of lens options to cover you from bright to cloudy. Anon added the M4 MFI this season, which has an innovative frame design that lets you swap between cylindrical and toric lenses.
Pros
Acts as a functional facemask
Has the fastest lens change on the market
Cons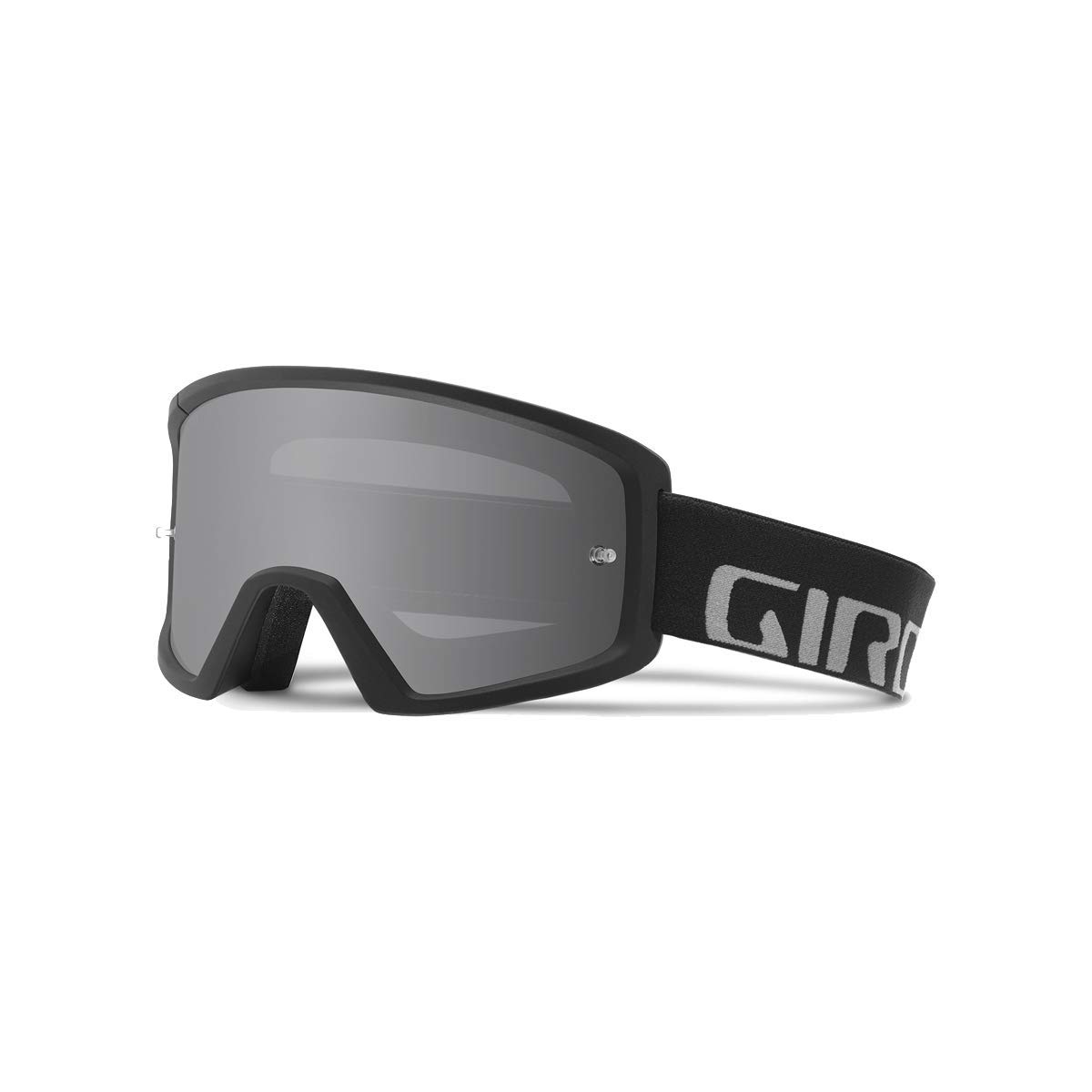 Just about everything involved with skiing is expensive—from the instruments to lift tickets—so we love finding a decent price. At half the value or less of our high 2 picks, the Giro Blok is simply that.
This goggle has a medium/large frame with spectacular edge-to-edge visibility that minimizes the tunnel effect you encounter on several low-cost designs and even includes premium touches, as triple foam cushioning that is nearly as plush as the options above. The Blok also has a refreshingly classic look with a full-frame encompassing the low-profile cylindrical lens.
What are you giving up at Blok's budget-friendly price? To start, you only get one lens, which means that you cannot swap between tints based on the weather (extra lenses can be purchased separately, however).
Moreover, if you do change out the lenses, the process feels old school and can be a pain to get right without leaving fingerprints all over the lens. However, the Blok is priced right, has impressive optics, and fits well with a range of helmets—that makes it a winner in our book.
Pros
Great value
Good all-around performance
Cons
Only one lens is included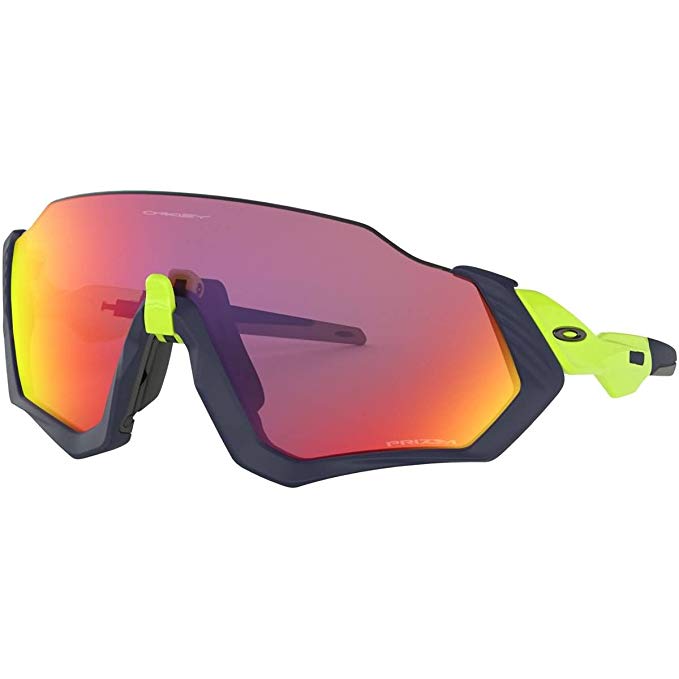 This rimless Google has one of the biggest fields of view on the market and flat-out ridiculous peripheral vision. Compared with the Smith I/O above, you see more of the mountain in all directions—up, down, and side-to-side.
Combine this with Oakley's Prizm technology, which is neck and neck with Smith's ChromaPop, and this is one impressive ski goggle.
The most notable downside is that the Flight Deck only comes with one lens, which is disappointing considering its price (Prizm Flight Deck Prizm lenses start at $75). And should you invest in a second lens, the quick-change isn't exactly quick by most people's standards and less intuitive than the I/O (we'll admit to turning to YouTube for a tutorial).
But this doesn't detract from the awesome visibility and what we consider to be the best overall large-frame goggle on the market.
Pros
Large field of view
Superb quality optics
Cons
Old lens changing system
Comes with only one lens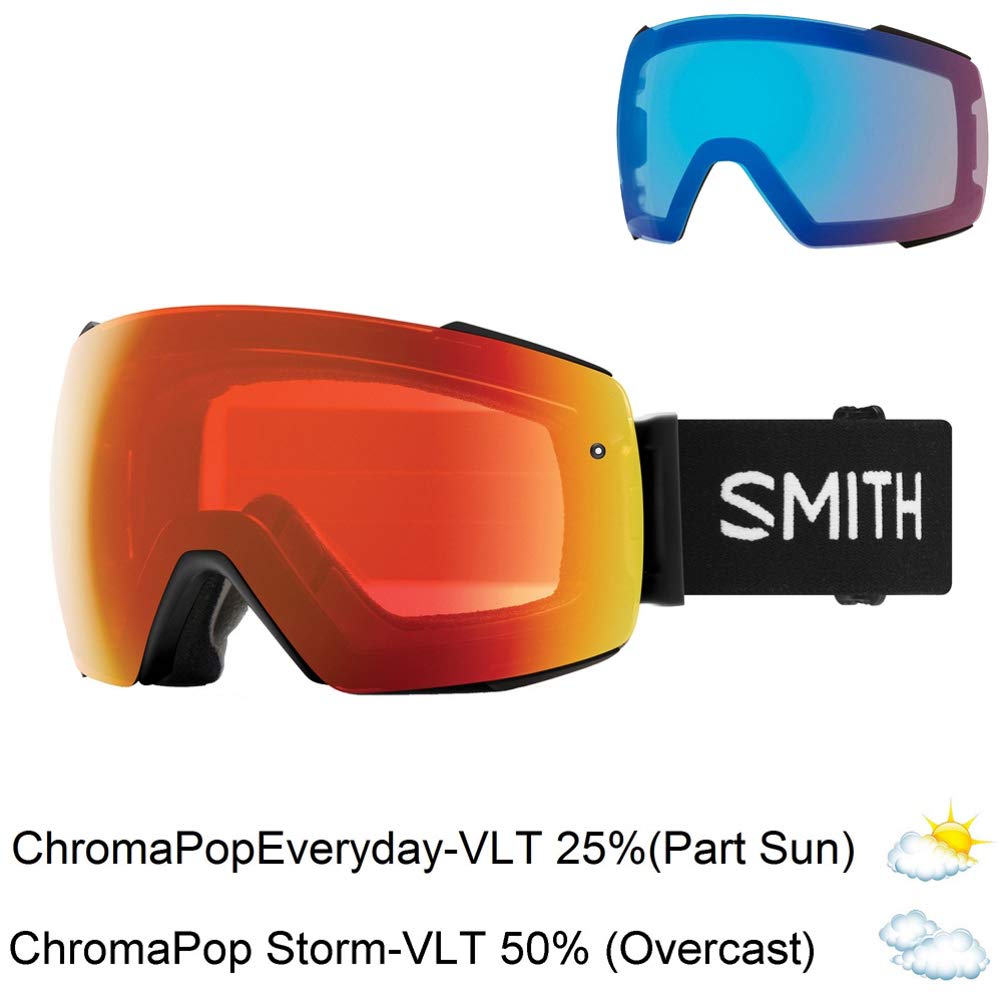 Smith has sat quietly on the sidelines while Anon, Giro, and others have released magnetic lens systems, but that finally changed for 2020. The I/O Mag takes the place of the discontinued I/O 7, and this new design greatly improves Smith's dated lens interchange system. With a push of a lever on either side of the frame, the goggle releases the lens—it's as simple as that.
Additionally, magnets dotting the inside of the frame make it easy to pop the new lens into place. Importantly for Smith devotees, the Mag retains the classic I/O look with a frameless and smooth spherical shape, ChromaPop color options, and a quick-release clip on the back of the strap.
How does the I/O Mag's interchange system compare with Anon's popular M3 above? Both use magnets to keep the lenses in place, but the I/O has two additional locks on either side of the frame. The upside is that it's more secure and should keep the lens from popping out if you take a really hard fall, but it does make it a little more difficult to remove while wearing gloves.
Both are excellent designs, but the Anon gets the slight edge here in terms of usability. It's worth noting that for this upcoming winter (2019-2020), Smith will be expanding the I/O Mag line to include "XL" and "S" models for large and small faces, respectively.
Pros
Secure lens swap system
Stylish look
Cons
Not as easy, to change lenses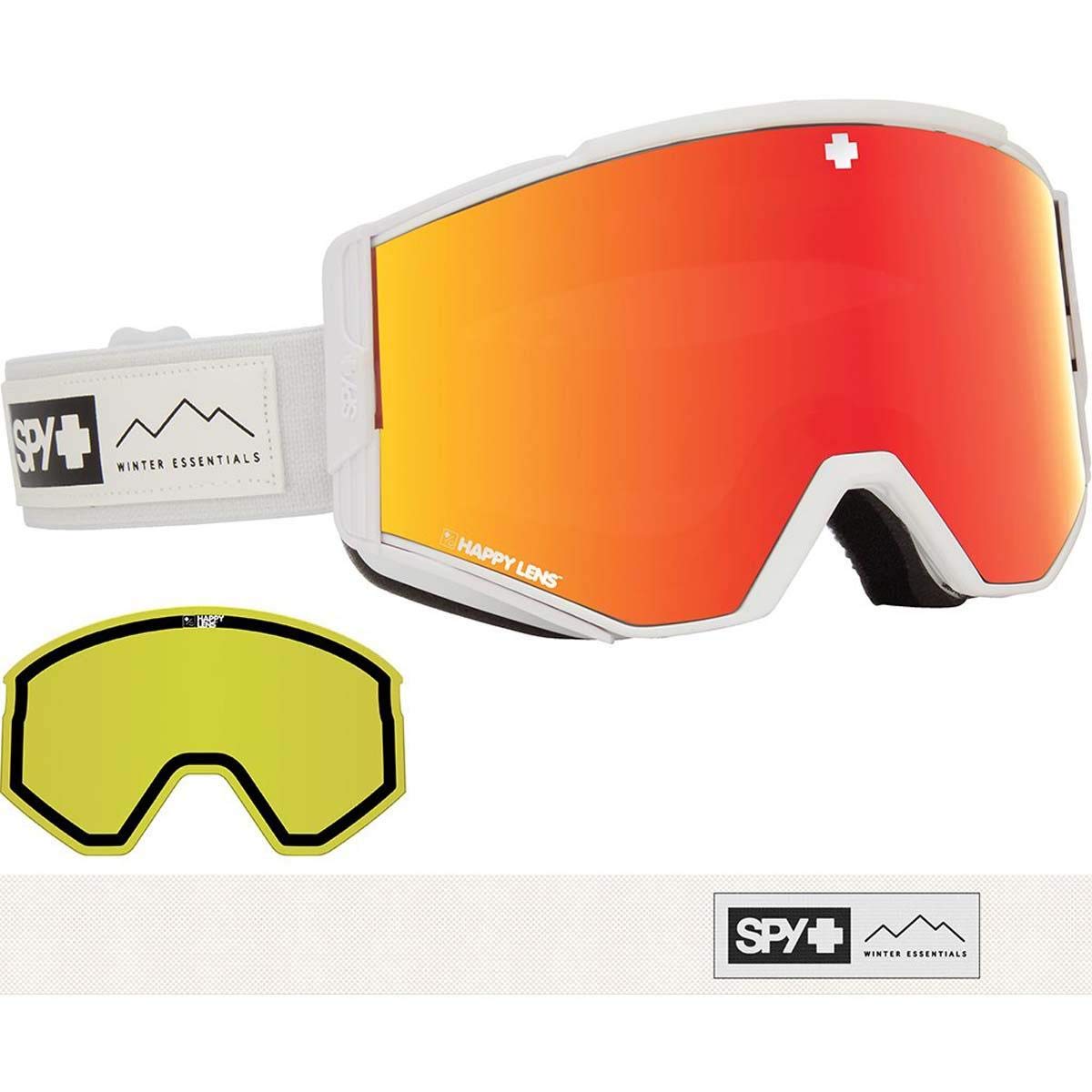 Retro-inspired cylindrical lens goggles are growing in popularity, and Spy's Ace is a quality mid-range option. For $70 less than the Smith I/O above, you get a very similar feature set: two lenses included, a triple-layer foam design, and a medium fit.
Further, the tall and relatively low-profile shape pairs well with most ski helmets and doesn't have the tunnel-like feel that you get with the pricier Dragon NFX2 below. All told, we think Spy has hit a nice balance of performance and value that should appeal to a wide range of resort skiers.
What are the downsides of the Spy Ace goggles? Their proprietary Happy Lens design is a pretty strong performer, but the flat lens shape is not as versatile or sharp in low-light situations compared with the high-end Prizm and ChromaPop options above.
Additionally, the goggle's interchange system can be temperamental and it's easy to leave fingerprint smudges on the lens while making the swap.
Pros
Retro look
Great all-around performance
Cons
Doesn't stand out in the crowd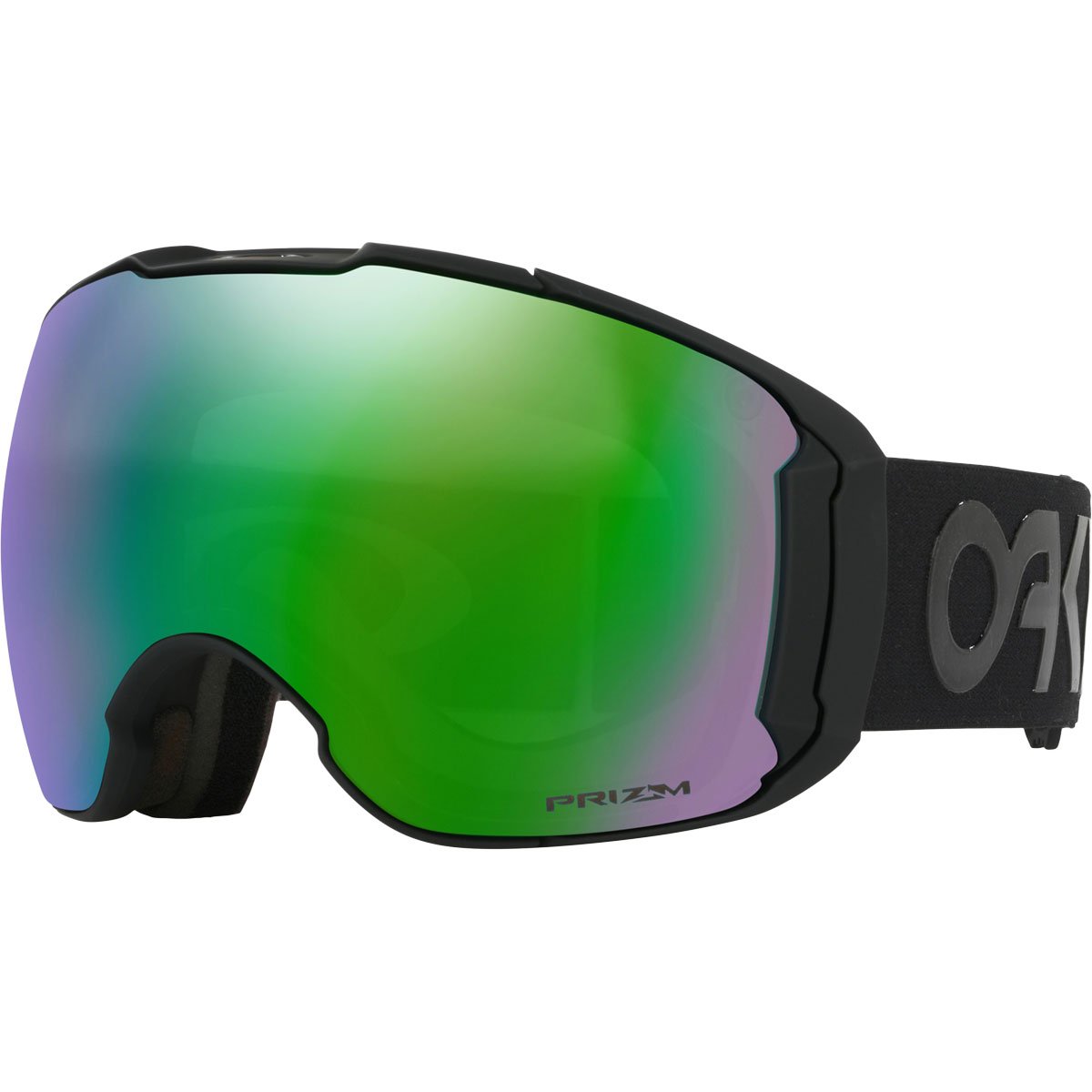 Along with the Smith I/O, Oakley's Airbrake may be a long-time favorite. Updated to the larger Airbrake XL, the design trades the wild Stormtrooper look of the original for a more traditional, large spherical lens and low-key frame.
As with the deck above, you get an excellent choice of Prizm lenses, however, the XL comes with a second lens for ever-changing conditions (and a higher price). Through a season of skiing in the Pacific Northwest, we've found the Airbrake is a strong performer in terms of fog resistance and all-day comfort with the soft-touch interior.
The Airbrake XL fits a large face better, has a moderately wider field of vision, and its Prizm lenses are among the best on the market.
Pros
Lens quality is amongst the best on the market
A huge field of view
Cons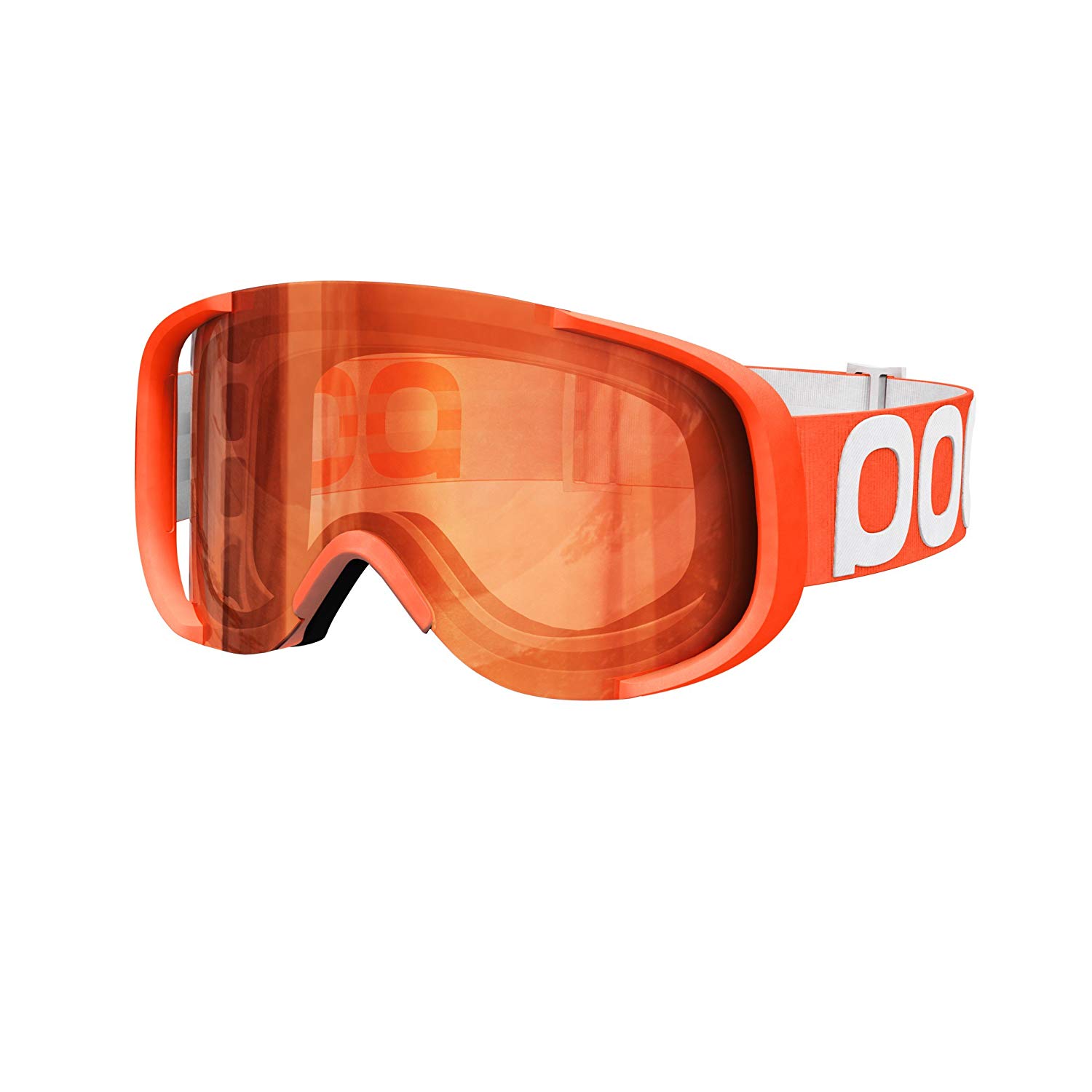 With sharp Zeiss lenses and a classic, semi-framed look, the Cornea gives a nod to the past while using thoroughly modern technology. POC has done a nice job with this goggle, which has a sturdy feel and hits a competitive $160 price point.
It has an excellent field of vision—even edging the Smith I/O at the sides—and we have found its triple-layer foam is comparable in comfort to the more expensive goggles above from Smith and Oakley.
Where the POC Cornea falls short for performance-oriented skiers or snowboarders is ventilation. With fewer openings around the goggle, not enough air moves through to dissipate fog quickly if you are hiking or sweating on the downhill. Its other challenge is competition in this price range: the Cornea is within arm's reach of the $130 Spy Ace, which includes two lenses to better adapt to changing conditions.
However, that has not taken anything away from the Cornea: its strong lineup of Zeiss lenses, variety of frame colors, and good looks are plenty to earn a spot on our list as a mid-range resort option.
Pros
Large field of view
Stylish
Classic look
Cons
Only has one lens
Ventilation is not so good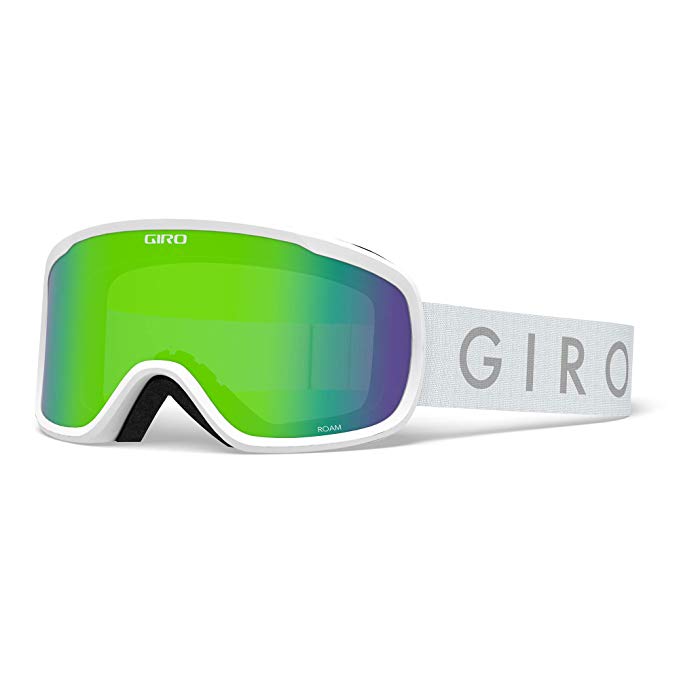 Giro's Blok and Axis will get most of the press, but their Roam goggle packs a nice surprise: two lenses for $60. For reference, the next cheapest goggle on this list to include a second lens is the $120 Anon Relapse. If you ski in areas with conditions that demand a second lens or like the flexibility and want to stay within a strict budget, the Roam is as good as it gets.
As expected at this price, the Roam is a lower-quality snow goggle. The foam is a simple two-layer design and the optics fall well short of the Zeiss-equipped Giro options above. Further, you do not have as wide of a selection of lens types, although each model comes with one for bright or mixed conditions and a low light backup.
In addition, the change-out process is significantly slower than the more expensive models above, but it's something that can be done back at the lodge in a couple of minutes. Skiers that get out a lot may want to upgrade to a nicer goggle, but we like that Giro has the Roam in their lineup and hope it is a sign of things to come in the sub-$100 categories.
Pros
Cheap price
Two lenses included
Cons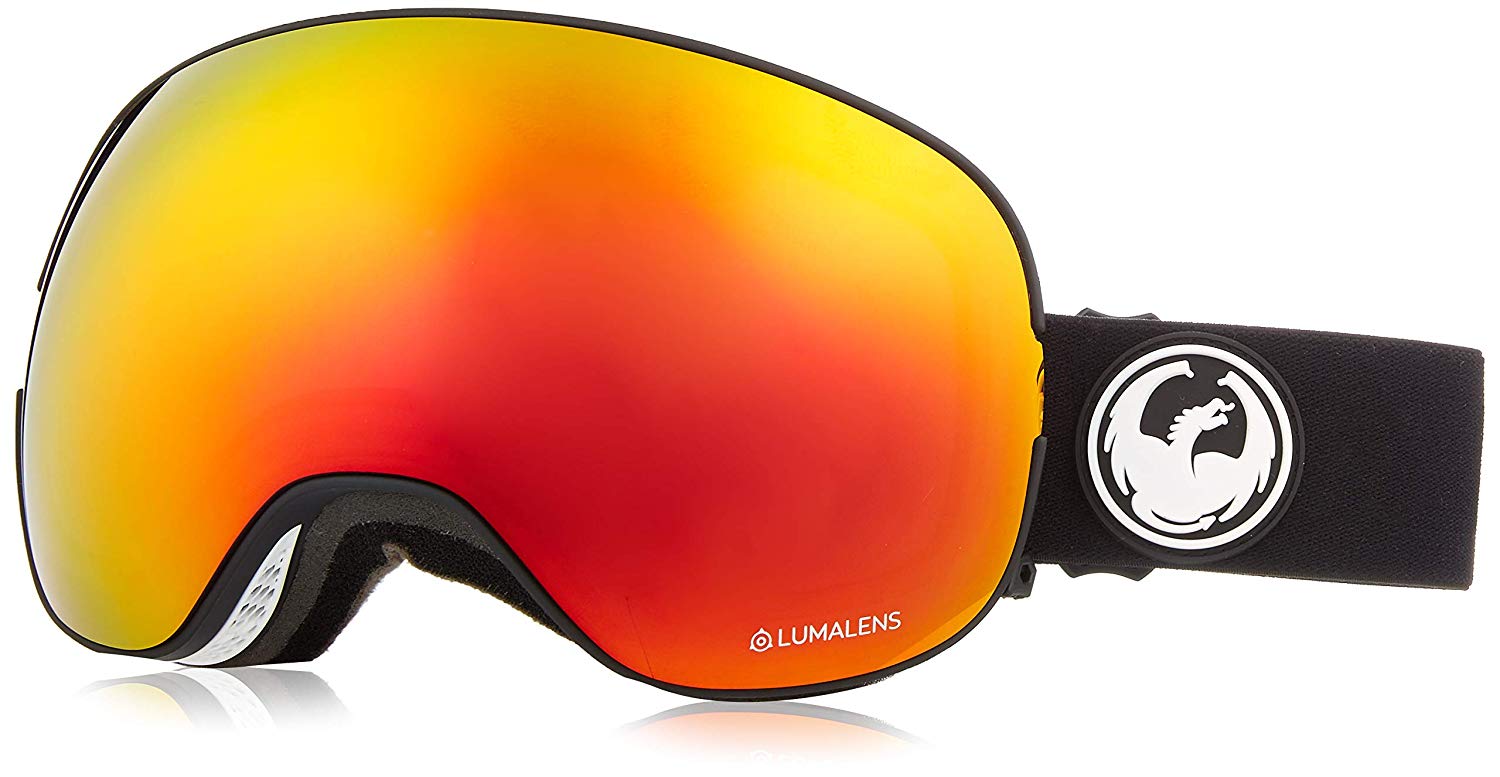 Dragon's X2 is among the most expensive goggles to make our list but absolutely packed with features. In a nice upgrade from the Oakley Flight Deck above, you get two lenses and a hard-sided case—which easily accounts for the difference in cost—and a superior lens changing system.
In fact, outside of the magnetic Anon's have, this is one of our favorite lens interchange designs. Just Oakley Switchlock, Dragon's X2 works by pushing a lever on either side of the frame up to release (just be sure to have your hands in front of you once you open the levers or the lens can simply pop out).
Re-installing the lens is just as easy and can be accomplished without removing the goggles from your face.
Pros
Excellent interchangeable system
Large frame size
Superb UV protection
Cons
Continue Reading: Best Hydration Bladders in 2020