Workout without music is just so boring. 
Listening to music and songs while working out is not just for style but has a scientific reason behind it. Chemicals like dopamine and opioids are released in the brain while listening to music which makes you feel good and energetic and you feel less tired.
It also creates a distraction that makes you less aware of exertion and increases your stamina to maintain a proper pace. Once you enter the workout zone with amazing music there it pushes you harder and your performance and productivity will reach the next level.
But nobody enjoys earphones continuously falling or jumping off your head while working out. Dangling between music and no music and getting your headphones in position or low sound quality can spoil your mood easily.
So, are you looking for over-ear headphones that have good sound quality, stay properly on your head, and boots your workout routine? You'll find the best choice here.
We have put together this list of best over-ear headphones for working out that you must buy in 2021.
Table Of Contents
Top 5 Best Over-Ear Headphones for Working Out in 2020
| | | | | |
| --- | --- | --- | --- | --- |
| Bose QuietComfort 35 II | Avantree Audition | Mpow 059 | Bose SoundLink II | Sennheiser HD 4.40 |
| Battery life: 20 hours | Battery life: 40 hours | Battery life: 20 hours | Battery life: 15 hours | Battery life: 25 hours |
| $$$ | $ | $ | $$$ | $$ |
| | | | | |
Let's get started.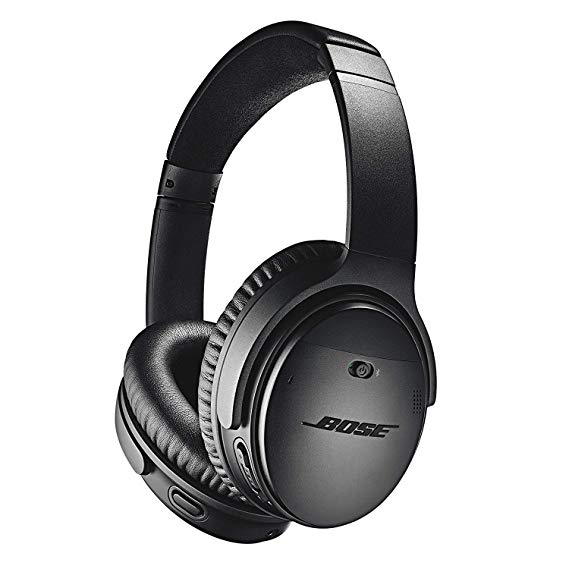 Want the best in the market? Go for Bose QuietComfort 35 II headphones. They are sport-friendly, light, super comfy, and have amazing build quality.
The ear cups of the earphones sit comfortably around your ears and gives them ample room to breathe, thus, no need to worry about the sweat caused during workouts.
Its headband is padded with suede and stays properly on your head without causing any discomfort.
Bose is known for its smooth audio signature which delivers amazing audio clarity even at low volumes and flatters all genres. It also has 3 levels of noise cancellations so that you can enjoy the music without any clutter. 
These wireless headphones come with amazing features like hassle-free Bluetooth pairing, NFC enabled, Alexa voice control, Bose AR-enabled, noise-rejecting microphone system, and gives you a battery life of 20 hours. 
You can also fold them and store in the case which comes along with it. You also get an audio cable that lets you enjoy the music in wired mode. This justifies its high price. 
Pros
Alexa-enabled
3 levels of noise cancellations
Bose AR-enabled
Flatters all genres
Wireless and wired mode
Smooth audio-performance
Noise-rejecting microphone system
Cons
Expensive
Bose AR for Android is still in development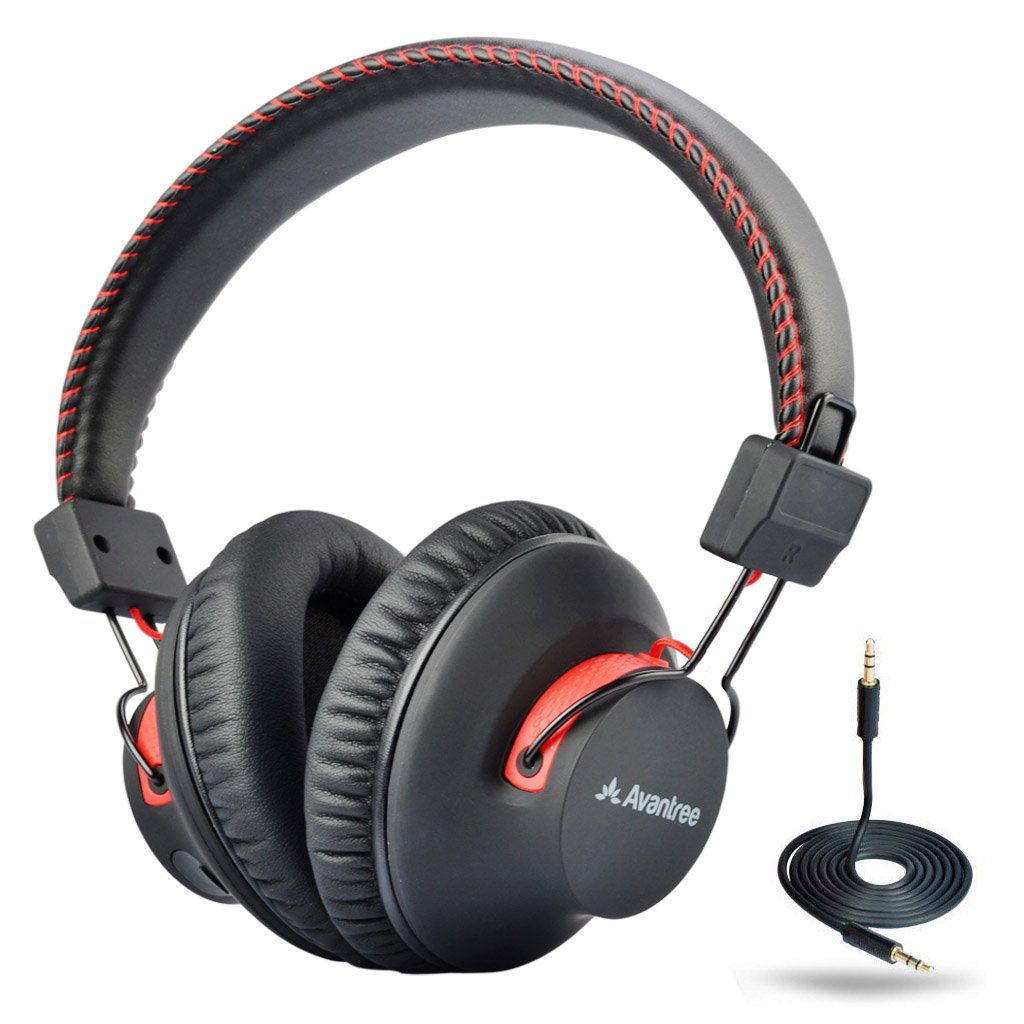 Want to get away with the problem of charging your earphones every few days? Buy an Avantree over-ear headphones today itself. It gives you a long-lasting battery life of 40 hours. Isn't it amazing?
It features aptX streaming technology which delivers clear and hi-fi sound along with rich bass. These headphones are light in weight and have an adjustable headband with super-soft ear pads to keep you comfortable and custom fit for all-day wear.
They work with any Bluetooth-enabled transmitter and also support NFC. You can also connect it with two mobile devices. With these over-ear wireless headphones, you will experience only 70ms of audio latency.
You also get an audio cable along with the headphones, so if you run out of battery you can use it in the wired mode.
The only drawback is that you do not get the noise cancellation factor. But with all the other mentioned features it is one of the best over-ear headphones for working out.
Pros
40 hours of battery life
Ultra-light and comfortable fit
aptX stereo for high-resolution sound
Bluetooth and NFC enabled
Multipoint connectivity
Cons
No active noise canceling
The built-in mic does not work in wired mode
Not foldable and not so good in looks
3. Mpow 059 – Budget Pick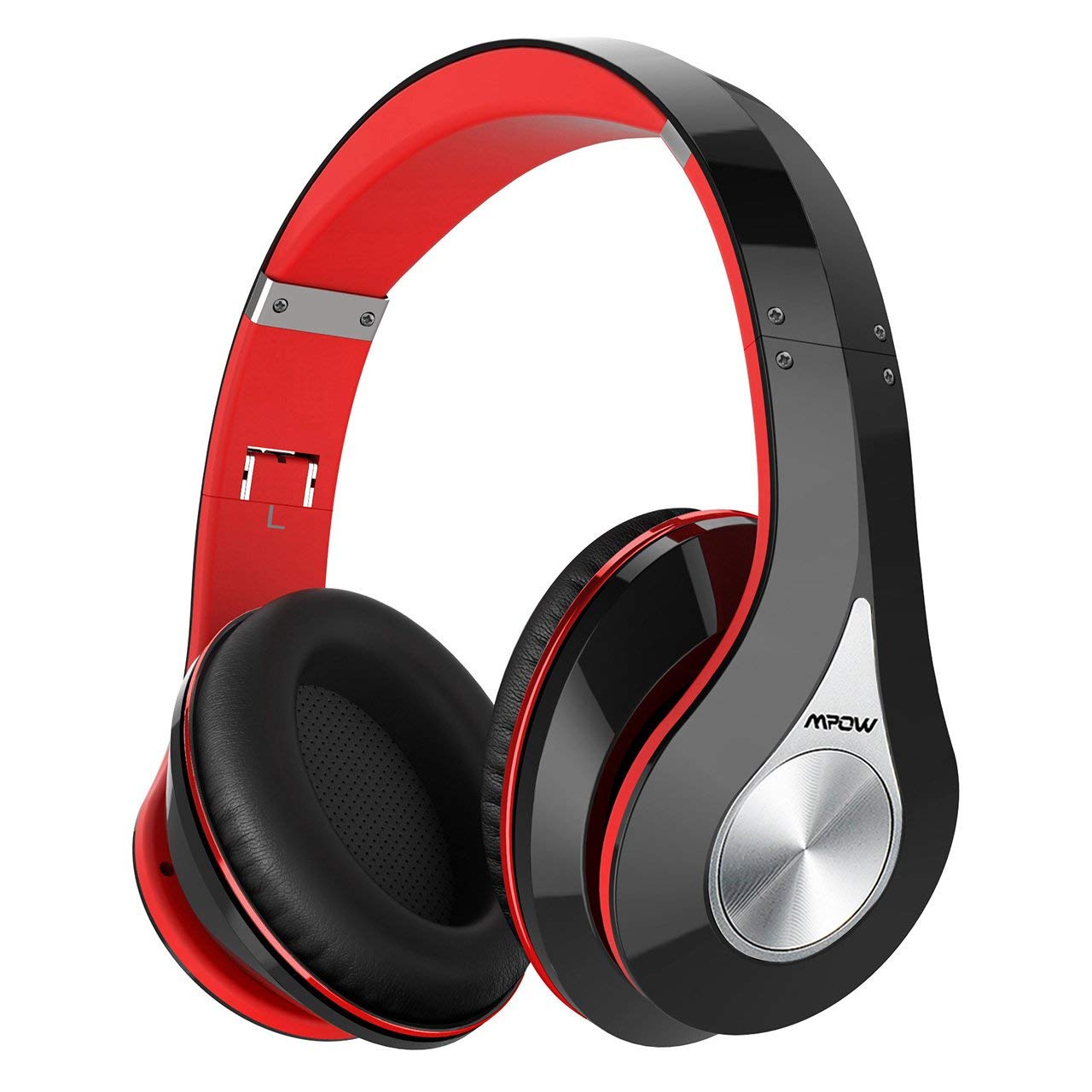 Mpow 059 has all the features you need in a headphone and that too at a pocket-friendly price. You get an immersive and Hi-fidelity sound experience because of the CSR chip and 40mm driver.
You get a custom fit with stainless steel slider and softly padded headband. Its Memory-protein earpads sit comfortably on your ears and seal it to isolate the outside noise. What makes it more stylish is its foldable design and 7 color options. You also get a carrying pouch to keep the folded headphones safely.
It has built-in microphone and control buttons, which means you can answer all your calls, change the music, adjust volume without touching your mobile. Mpow 059 Headphones are Bluetooth enabled and give 20 hours of wireless experience. 
You can use them in wired mode when you run out of battery. The battery takes 4 hours to charge fully. They are perfect for running and rigorous workouts which makes them a budget pick in our list.
Pros
Foldable and stylish
Soft Memory-Protein earmuffs
Hands-free experience
High-fidelity stereo sound
Durable
Cons
Earmuffs can cause problems due to sweat
No active noise cancellation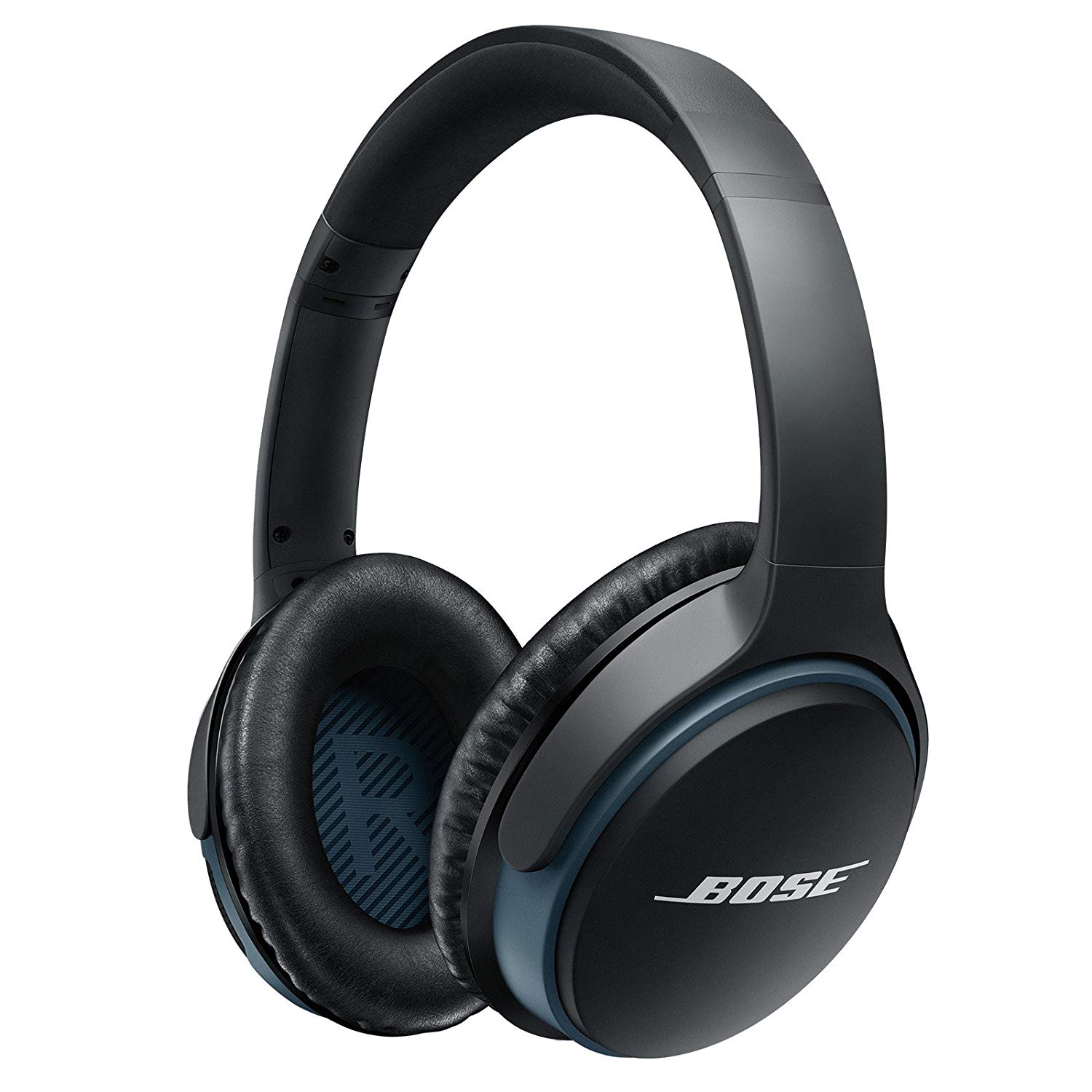 Another Bose headphones make their place in the list of best over-ear headphones for working out. Its TriPort technology and Active EQ deliver a deep and immersive sound experience that will boost your performance during the workout. 
With an advanced microphone system and enhanced sidetone, you get clear calls and the person on the other end will also hear your sharp voice. The control buttons on the headphone let you change the track and answer calls easily.
These headphones give you a battery life of 15 hours and you can get 2 hours of playtime with only 15 minutes of charge. Bose SoundLink headphones are lightweight and comfortable and are built with impact-resistant materials which makes it durable. 
They are NFC enabled and support the latest Bluetooth technology. And while traveling you can fold them flat and put them in a protective case, which by the way comes with earphones.
Pros
Amazing sound experience
Advanced microphone system
NFC and Bluetooth enabled
Comes with a protective case
Allows you to switch between two Bluetooth devices
Durable
Cons
Pricey
Complains about the quality of the earpad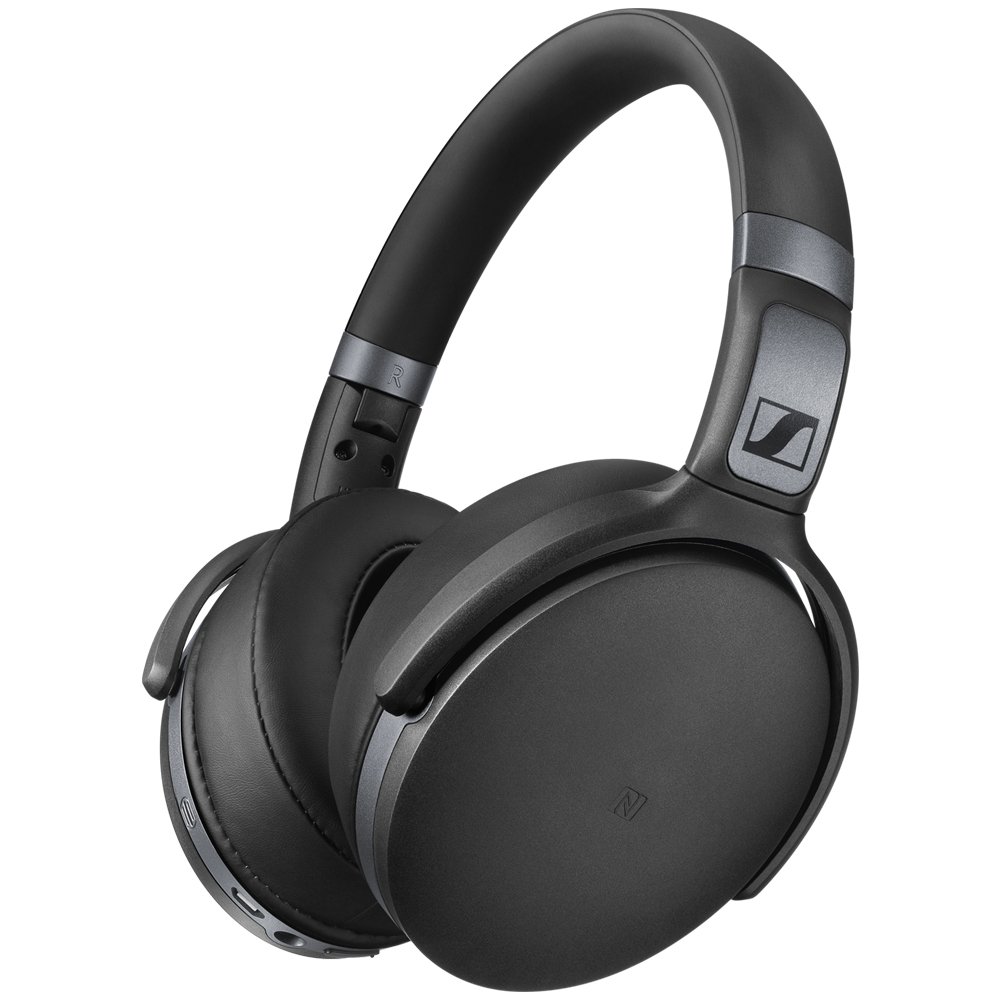 Sennheiser HD 4.40 uses its Proprietary drivers to reproduce well-balanced sound with dynamic bass.
The headphones are built with robust, high-quality materials which makes it more durable to the street condition and the earpads are covered with soft leatherette which makes the earphones comfortable.
You get a shocking sound experience and freedom of movement with Bluetooth 4.0 and aptX technologies. It also features NFC for simple pairing. It is foldable and can be stored in a protective case.
With these headphones, you will get a 25-hour battery life and ear-cup-mounted controls for an amazing hands-free experience. You can also use the detachable cable for a battery-free mode.
Pros
Earcup mounted controls
Battery life of 25 hours
NFC pairing
Bluetooth 4.0 and aptX technologies
Detailed sound and dynamic bass
Cons
Noise isolation is not so great
Headband quality can be improved
Continue Reading: Top 5 Best Shoes for High Arches in 2020